You're about to learn what they don't teach you in school. In the Sales Vitamin podcast, host John Bossong breaks down the playbooks of the best B2B sales authors, leaders, and field practitioners and talks about their practical strategies, points of view, and insights.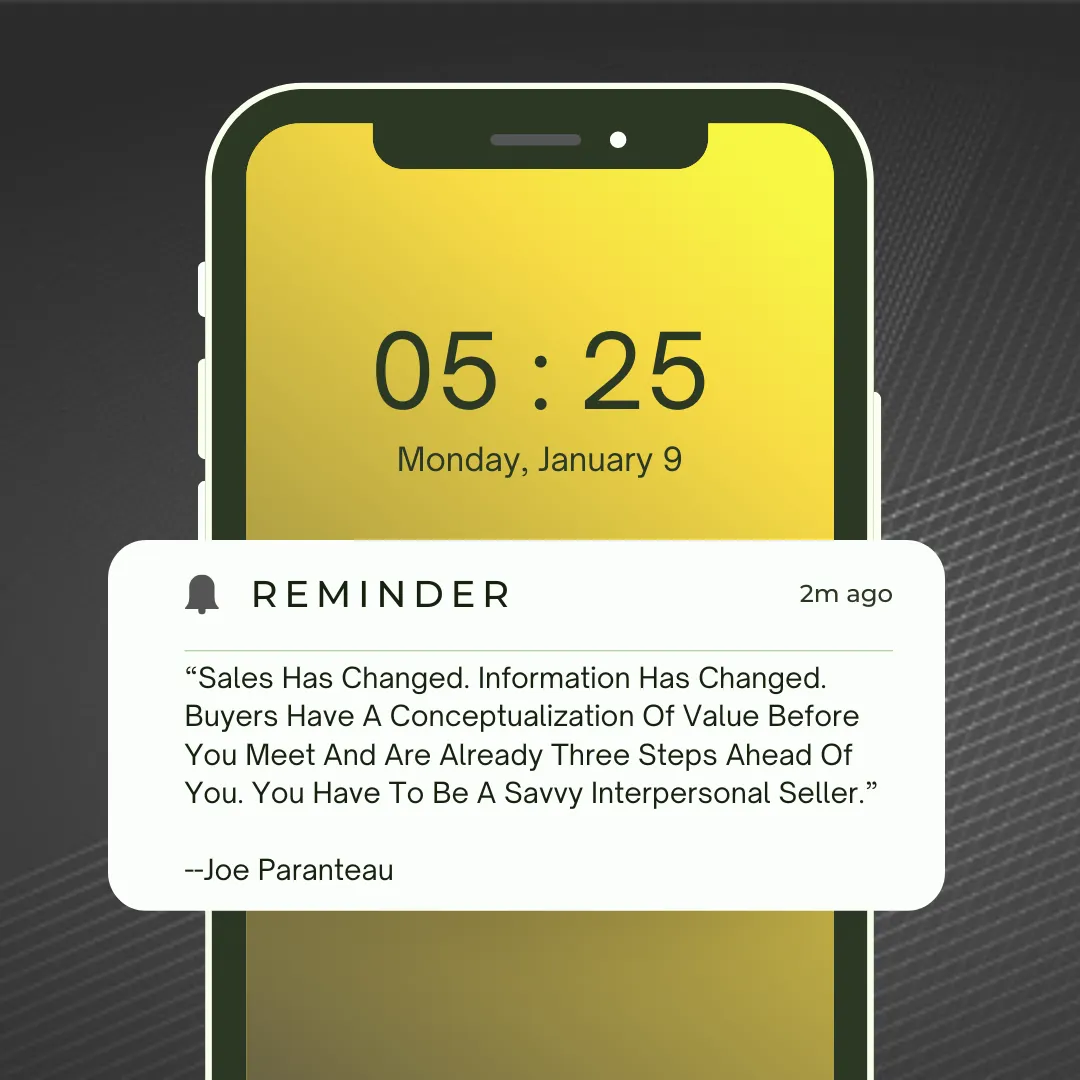 Billion Dollar Sales Secrets is his first book. In it, he shares tips to educate and inspire salespeople. It's the inside track to achieving success in your business and the secrets to making it happen. 
Joe has extensive experience in sales. He has thrived in business-to-business (B2B), direct sales, and leadership. Joe is a sales coach, keynote speaker, veteran, entrepreneur, and investor. He enjoys travel, downhill skiing, krav maga, aviation, and celebrating life for fun. 
Joe has an MBA from LSU in Entrepreneurship & Family Business and a BA in Speech Communication from San Diego State.
Joe shares a multitude of vitamins with us that come from his direct experiences.
He also gives us a few from his new book, Billion Dollar Sales Secrets.   
Here's what we discuss in this episode: 
·      How hard work, grit, and determination are essential elements for success 
·      Joe's Native American indigenous roots and how they offer a different way to approach sales. How to leverage your background, skills, and talents to provide unique value to your customers
 Additionally, you will hear ideas on: 
·      What skills do today's sales professionals need.
·      Finding sales mentors. 
·      Secrets for sales managers.
·      Building high-quality connections. 
·      How to build and align value.
 Connect with Joe. Official Website 
Hear more at The Sales Vitamin Podcast | Podcast on Spotify | The Sales Vitamin Podcast | Sticher | iHeart Radio | Joe Paranteau – Billion Dollar Sales Secrets | Audio Length: 35:45 (vurbl.com) | Joe Paranteau – Billion Dollar Sales Secrets (buzzsprout.com) | Apple Podcasts | Google Podcasts